WARNING
Highly explosive matter
Greetings Earthlink
We know what you are looking for. It is here, packed and ready for you to take it.
So, feel free to grab what you came here for and take care of it.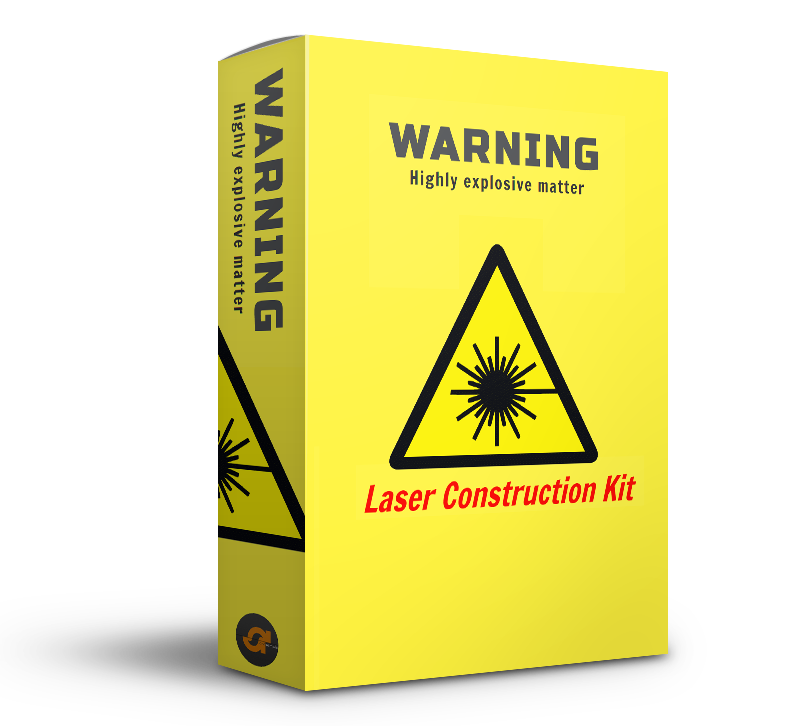 Laser Construction Kit
Laser Construction Kit has everything you need to construct a modern ultimate, super extreme laser shot sound effect.

Well… it doesn't have everything. For instance, it doesn't include ultimate razor gun from the vicinity of Alpha Centauri but that is because the species there were not very friendly and did not cooperate with us, so we had to take it away from them. Unfortunately for us, we lost it while we were packing to go on vacation.

Nevertheless, Laser Construction Kit does contain many, many sound effects that you can play with. So, don't wait and click the DOWNLOAD button bellow.


539.8 MB in StarFile size
Long, Medium & Short shots
Nice laser sound FX library
Very nice quality and large selection of sci-fi laser-like sounds, I'm going to edit the crap out of them to make badass futuristic weaponry sounds but having listened to most of them, i could make some other sci-fi related sfx, and it's free!
High-quality building blocks
This is a huge library of laser sounds that can be used on their own or combined. Very high quality.
Wow thanks a lot!
As an aspiring sound designer i'm going to learn a lot from this. been learning about real gun sounds for some time and have been hoping to find a great resource for more Sci-Fi guns. You're the best :)
Incredible Sound Effects
I've been recording my own sound effects: banging metal bowls, pots, and pans. Splashing water and running vacuums. And it wasn't cutting it. Then I find this huge kit. It's really professional. Not that I'll give up on creating my own sound effects but this bundle of sounds gives you a great example of what to shoot for. And FREE!
Just awesome
One of the best things u can get free on asset store. 11 of 10 points. Nice work!
Really Amazing Stuff
Great asset. Its free what else we could ask ? Thnaks a lot.
Excellent asset!!!
High End quality sounds for every SciFi game are here! I can't believe it's free!
How is this free?!
Holy crap! Actually over 300 sounds. High quality stuff. Great work!
The Best Sci-Fi sound collection for sure!
Thank you very much!
Also available at Unity Asset Store
Full version of Laser Construction Kit can be downloaded over at Unity Asset Store.
This is handy if you are working with Unity.